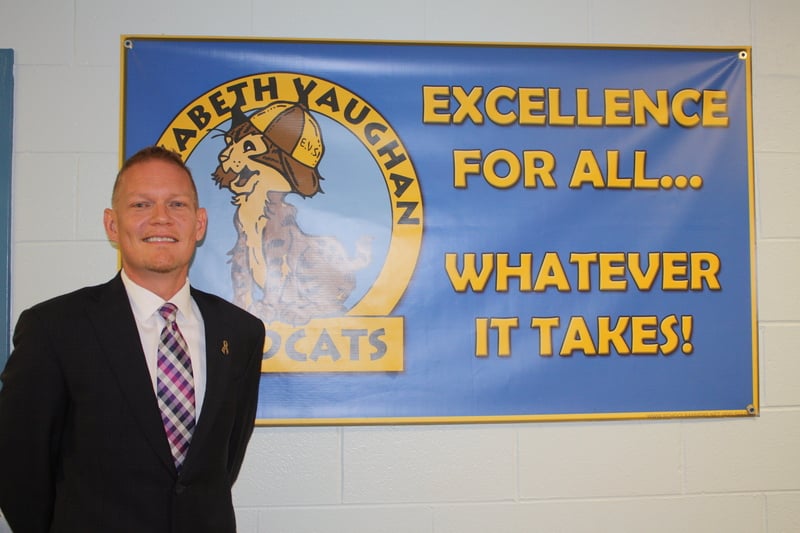 Dear Elizabeth Vaughan Elementary School Staff, Students, and Families:
Thank you for visiting our website, we are happy to be a part of your child's education! As an administrator and parent, I recognize that educational success occurs with a strong partnership with the staff, students, and families. I look forward to building these relationships as we work together to meet your student's needs at Elizabeth Vaughan Elementary.
I have served as an administrator for multiple years in Prince William County and Fairfax County Public Schools and have been serving as the principal at Elizabeth Vaughan since 2014. Before moving to EVES, I served as the principal at Westridge and Leesylvania Elementary Schools. In these positions, I learned the importance of creating a cohesive team that works together to serve all children. Prior to becoming a principal, I taught in Pennsylvania, Maryland, Florida, and Virginia in positions ranging from kindergarten through fourth grade.
On a personal note, I live in Prince William County, and my wife, Karin, is also an administrator in Fairfax County. I am the father of two boys, Austin and Parker, who both had the opportunity to receive a World-Class Education in Prince William County Public Schools; I hope to offer the same opportunity to each of our Vaughan Wildcats!
Once again, I am excited and honored to serve as your child's principal. Should the need arise, I can be reached at boydma@pwcs.edu. 
Sincerely,
Mark A. Boyd
Principal